Individualising and Evaluating your Athletic Performance Program
ES Performance presented the 2016 Athletic Performance Seminar on Saturday October 8th at The Ballsbridge Hotel, Dublin.  Over 80 coaches were in attendance on the day from all across Ireland and the UK. Speakers on the day included:
                                                                  Paul Bunce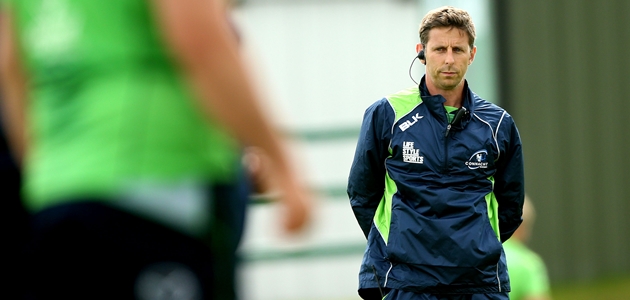 Paul is an accomplished coach having worked at the highest level of sport for nearly ten years. Paul is currenlty Head of Strength and Conditioning for Connacht Rugby having overseen their fantastic rise in the last two years to becoming the 2016 Pro12 Champions. Prior to his role with Connacht Rugby Paul served as Head of Strength and Conditioning with the Scottish Rugby Union 7s Squad and at Bath Rugby Union Club in the English Premiership. Paul has authored a number of papers published in the Journal of Strength and Conditioning Research, International Journal of Sports Physiology and Performance and the Journal of Sports Sciences.
Martin is one of Ireland best known and respected strength and conditioning practioners. Martin currenlty works as National Talent Strength and Conditioning Coach at Irish Rugby where he overssees the athletic development of talent identified players across the country including the Irish Under 20s side who reached the 2016 U20 World Championships Final. Martin was previously Head of Athletic Performance with the Dublin GAA Footballers winning two All Ireland championships (2013 and 2015) as well as working with the Dublin GAA Hurling squad from 2010 to 2012.
                                                                   Neil Welch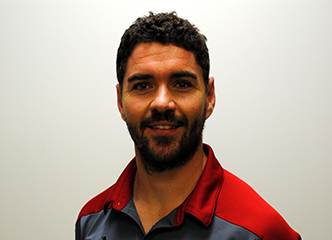 Neil is Head of Strength and Conditioning Rehabilitation at the Sports Surgery Clinic, Santry where he oversees a team of staff dealing with the rehabilitation of sports injuries in both elite atheltes and everyday people. Neil is also the Head of Strength and Conditioning to the Kildare Senior Footballers having joined the set up in 2015/16 as part of Cian O' Neils backroom team. Neil has extensive experience in providing gait analysis to runners including international triathletes. Having already published literature around the rehabilitation of chronic back pain Neil is currently completing a PhD in change of direction biomechanics  and developing muscle and tendon loading protocols used in injured athletes.
Marian is the Head of Strength and Conditioning for Sevens and Womens Rugby with Irish Rugby. Marian has successfully developed the womens sevens squad to achieve qualification for the World Womens Sevens World Series for two successive seasons (2015/16 and 2016/17). Marian was previosuly Head of Strength and Conditioning to the Irish Womens XV team who beat New Zealand in reaching the semi final of the Womens World Cup. Marian also served as Academy Head of Strength and Conditioning at Connacht Rugby and lectured with Setanta College on both the full and part time courses.
Check out coverage of The 2016 Athletic Performance Seminar in the media by the42.ie:
http://www.the42.ie/athletic-performance-seminar-sc-ed-slattery-2973674-Sep2016/
Main sponsor:
The Back Baller. For more information and to see their innovative new product please visit their website www.backballer.com


Also sponsored by:
http://www.irishbiltong.ie
http://europeanfitnessnetwork.com